I design strategies, products, apps, services, experiences, identities, interactions, relationships, processes, stories,
brands
 & businesses and do the research that goes along with it.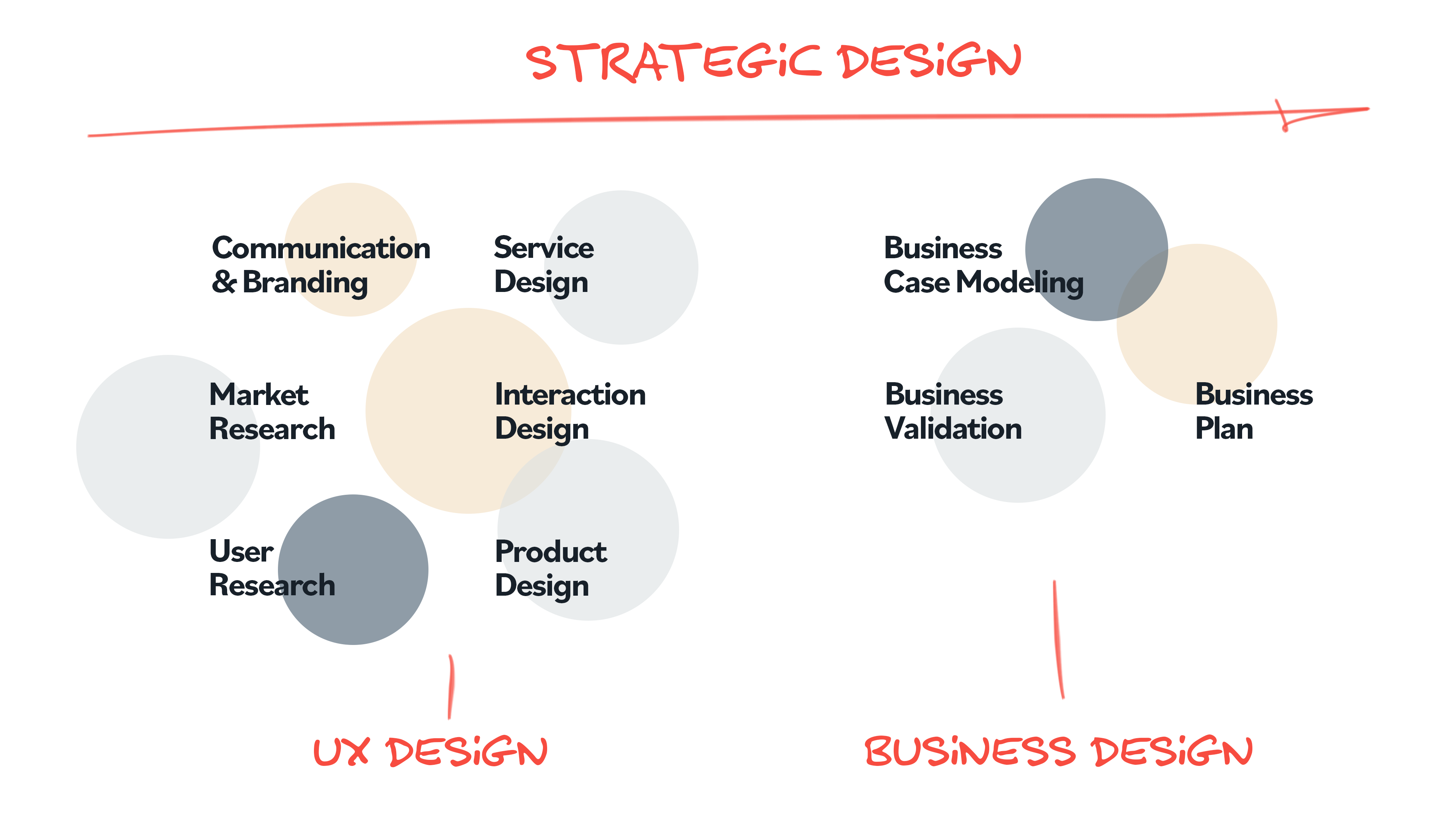 Strategy makes the Difference.
​​​​​​​
If we do not tailor our design to the users' needs, our services, products, brands and businesses will fall short.

We can make a difference

if we create holistic and strategically designed experiences and place them at the heart of business development. That's how we contribute to the future.

We must build a bridge between UX and business.
EnBW Innovation 

| 05.19 - today
Currently I'm working with EnBW, a German energy provider,  to build a link between renewable energy and a new generation.
EnBW Virtual Power Plant 

| 09.18 - 02.19
We wrote our Master's thesis on the future of renewable energy in cooperation with EnBW AG's division Virtual Power Plant.
Science to Business

| 06.17-09.17
After my Bachelor's degree and before the Master's courses, I worked with my professors for big industrial partners and local agencies.
In cooperation with Sennheiser Design Management in Zürich, I developed an innovative home speaker system as my Bachelor's Thesis
Lunar Europe (now Fluid) 
| 09.15-02.16
At Lunar's studio in Munich, I was engaged as an intern in their Industrial Design division.
University of Design Schwäbisch Gmünd
I completed my Master's degree in Strategic Design MA at the renowned "HfG Schwäbisch Gmünd".
University of Applied Sciences Osnabrück
In 2017 I passed my Bachelor's degree in Industrial Design BA with distinction for the best grade of the faculty.
Before my studies, I successfully completed a carpentry apprenticeship as the best in the Chamber of Crafts.
@ UX-Product Meetup, Munich 2019
@ Push Conference, Munich 2019
Tutor, HS Osnabrück 2015-16
more to come
Faculty of Engineering and CS, Osnabrück 2017
B&W International, Osnabrück 2015
Chamber of Crafts, Osnabrück 2013
Summer Camp

| 2007 - 2019
Since I was 14, I have volunteered for the local summer camp. There I was mainly responsible for leading, mentoring and entertaining children's groups. Later, my responsibilities shifted to the organization of the 2-week camp for 120 people, as well as technical aspects and public relations.
The public presentation of the camp within the commune became in a way an insightful branding project with a very short feedback loop. Beyond that, this volunteering has taught me a lot about real teamwork and supportive leadership.